If You Write My Story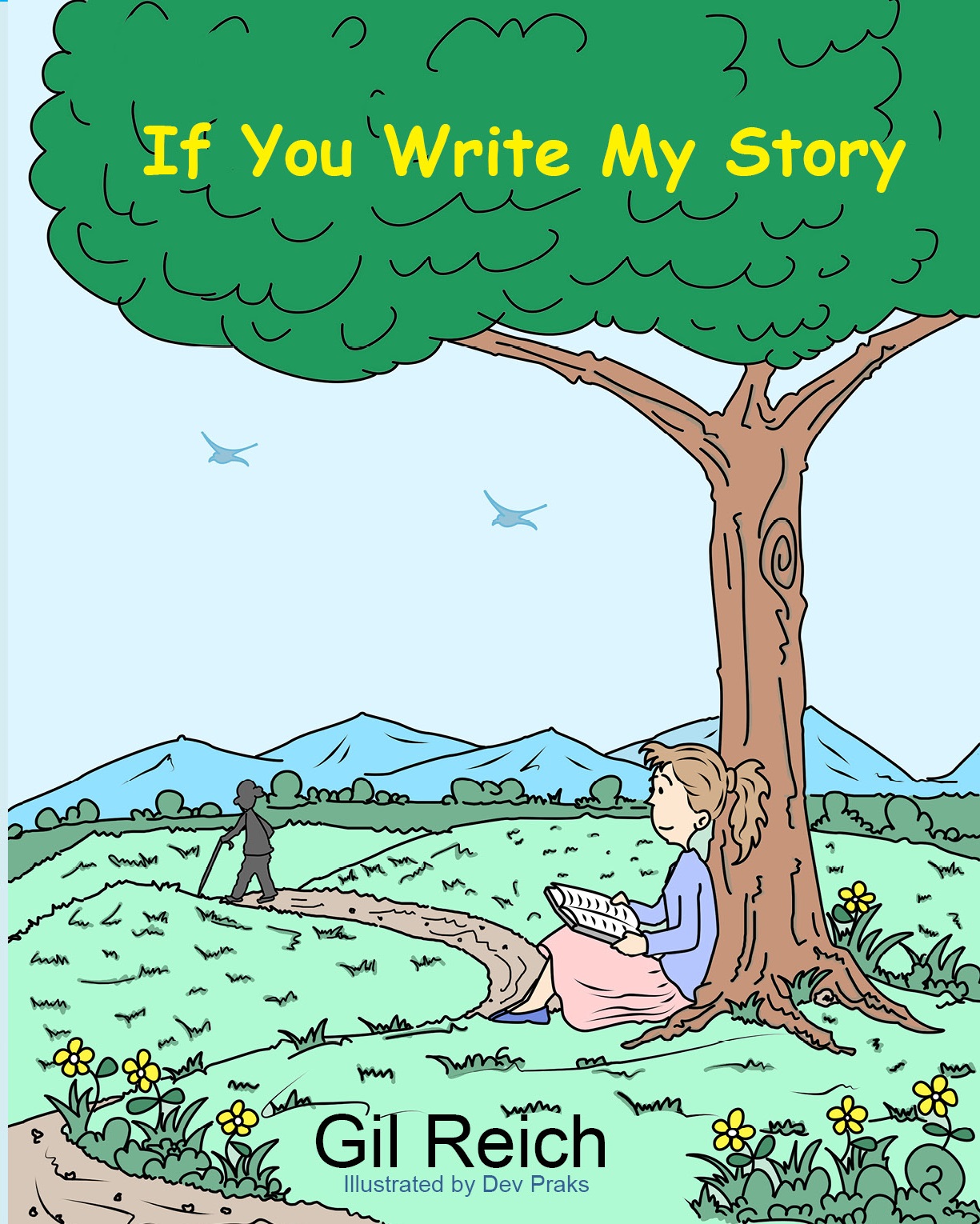 "If you write my story, I will not die,"
my grandpa said, "so do not cry."
There was a twinkle in his eye.
"If you write my story, I will not die."
If You Write My Story is an uplifting poem of children and their dying grandfather. It provides an opening to let kids express their feelings and fears about love, life, and loss.
"In an important sense, we are our stories, and when these stories of our lives with others are lovingly conserved, a part of us remains with them.  This simple but potent message is given poignant expression in Reich's welcome book, providing for children and families a counterpoint to grief, and a creative introduction to an inspiring practice that affirms bonds at the same time that it dignifies the dying." –Robert A. Neimeyer, PhD, Editor of Techniques of Grief Therapy
"A heart-warming book for children and adults. This is the story of children and adults contending with the threat of death – and looking for words that help us understand that death interrupts life, but does not cut ties.
The way the book allows kids to write, say goodbye and keep in touch is important and it encourages the choice of life. This unique story presents a positive and encouraging attitude towards separation. When we are confronted with death we learn to live and enjoy our relationships with our loved ones. Thanks for such an accessible and touching book!!"– Dr. Eti Ablin, lecturer and expert on the subject of loss and grief
What People are Saying…
"My father in law is very ill with Alzheimer's and my 6 year old daughter is afraid of him. She is afraid of being sick, of death, of older people who are infirm. When we have tough conversations, I like to start with a book. It was purely by chance that I found this one, and it has exceeded my needs and expectations. "If You Write My Story" is a beautifully written, lyrical story addressing the last days of a beloved grandparent. The concerns and feelings of both the first and second generation offspring are articulated in an honest, but not judgmental way.
The recurring message is clear – If you write my story, I will not die. At first, it was hard for my daughter to understand the concept, and she was confused, "how could he not die just by writing a story? Will he live forever?" but as the story winds on, the beautiful message becomes clear; it is through recounting the stories of those we love, that we keep them alive and with us – in spirit. The poetry helps soften what could have been a very dark and difficult topic, without oversimplifying it or talking down to the reader. Reading this books has started some very meaningful conversations with my daughter and has eased a lot of her fears. She now eagerly wants to hear and record stories of her grandfather and his adventures in life. I wholeheartedly recommend this book to anyone, young or older, who is struggling with the loss of a loved one."
– Na'ama
"There are many books available that help grieving adults, yet very few that address the needs of grieving children. As a mom of five, I admit that death is a subject I have always shied away from discussing with my children. I'm terrified of death. "If You Write My Story" approaches this difficult topic both tastefully and warmly. Children are taught that death is a part of life, but those we love carry on in our hearts and memories. We always have their stories to share and by doing so, we keep them "alive." The book encourages children to write their story or a story about someone they love, so that their words and memories will live on. It is written in a poetic way that engages children. It's a perfect book to help little (and older) ones cope with loss."
– Crystal 
The Story Behind The Story
My story with grief began more than forty years ago, when my brother drowned. He was four, I was three. His absence has always been a major part of our lives, especially for my mom.
When my mom passed away forty years later, I realized that my friends had better memories of my mom than my kids and I did. I started writing all our memories of my mom, and it was a wonderful way to get through the pain and to remember the wonderful woman that she was. 
I wrote If You Write My Story to help others do the same. The book is written in honor of my mom and my brother. May their memories be a blessing. 
About the Author
Gil Reich and his wife Rena live near Jerusalem and have three wonderful kids. Gil and Rena run Managing Greatness where they build great websites. They were born in New York, and now live in Israel.